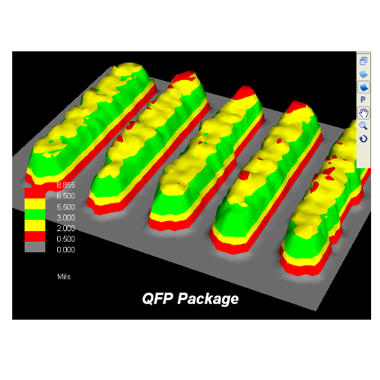 3D Solder Paste Inspection, a Yield Improvement Strategy that Works.
A yield (and profit) improvement strategy consists of making measurements at critical stages, as early as possible in the assembly process, and adjusting the process parameters to achieve optimal performance.
So look at areas for improvement earlier in the production line. Most experts agree that controlling solder paste printing is a key to high yield production. Some even say that as much as 50% of all soldering defects can be traced back to the deposition (printing) process. That's not surprising, since it's been reported that there are approximately 40 variables in the solder paste printing process. Controlling such a volatile process requires identifying characteristics that will predict process performance and
finding a suitable tool to measure those characteristics.